Dental Implants
Evaluating Your Professional Options for Care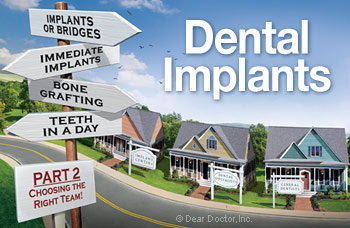 Millions of people throughout the world now have a better quality of life because of dental implants. Dental implants are the only tooth replacement option that preserves bone and doesn't compromise the health of adjacent teeth — and they can potentially last a lifetime. Implants are today's preferred choice for restoring your natural smile with replacements that look, feel and function like natural teeth.
In Part One of our series we discussed the problems that follow tooth loss — the loss of alveolar (tooth-supporting) bone, changes to the face and jaws — and the subsequent impact on personal and social well-being. Maintaining alveolar bone is necessary for proper tooth replacement with dental implants, which are state of the art dentistry. We also considered other tooth replacement alternatives and why implants, long term, are the most cost effective.
In Part Two, we'll discuss the most suitable dental health professionals for both placing implants and fabricating the teeth that attach to them. We'll also give advice on where to go — and why, as well as when and how to make these important choices.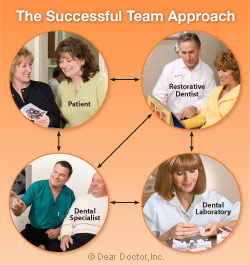 Figure 1: An experienced team understands what each member needs from the others and works in harmony to achieve health, proper function and a beautiful result.
Click to enlarge
Choosing the Right Dental Team for Successful Implant Treatment
What are the advantages of a team approach? Think of it this way: an experienced dental team is like a well-rehearsed and experienced orchestra — though each individual knows his particular instrument well, when they all play together in harmony with the other members of the orchestra, the end result is beautiful music [Figure 1].
Implants are normally placed by dental surgical specialists (periodontists and oral surgeons) and in some cases general dentists who have undertaken special training in implantology and surgery. Implant placement requires planning and involves collaborative efforts between the surgeon (dental specialist), restorative dentist (general dentist or prosthodontist) and dental laboratory technician who is responsible for building the crowns on successfully integrated implants.
Most often your general dentist is the place to start. Some general dentists will have more knowledge than others in the field of implant dentistry depending on their individual interest, knowledge and expertise. The responsibility lays with the general dentist in communicating his/her expertise and comfort level and referring you to specialists so that together you can make confident decisions.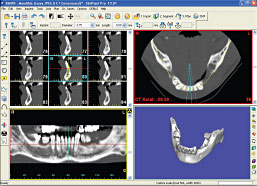 Figure 2: CAT scan technology provides dentistry with images that allow for proper implant placement and safety.
Photo courtesy of Materialise Dental Inc.
The following is a general sequence of steps necessary in planning dental implant treatment so that your dental team has all the facts they need for your situation. This includes an assessment of your medical status and general health — to determine your fitness for surgery — and an examination of your overall dental health, including;
The site where the potential implant or implants are to be placed;

Study models (molds) of your teeth to assess your bite;

Photographs, especially if there is an aesthetic concern;

Special radiographs (x-rays) to assess bone quantity and quality [Figure 2];

Fabrication of surgical guides or templates to ensure accurate surgical implant placement.
This will provide answers to two critical questions necessary for successful implant treatment: Is there enough bone; and is it in the right place to allow tooth replacement with an implant?