Kristin Cavallari
Dear Doctor Readers' Choice for Celebrity Smile of the Year!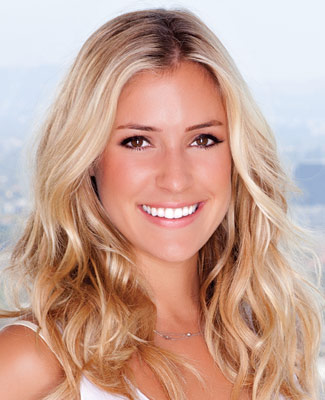 Photo by Jonathan Clay Harris
Who's got the best celebrity smile of 2012? According to Dear Doctor readers, it's Kristin Cavallari! Earlier this year, Dear Doctor polled its readership via Facebook to find out who would rise to the top of a March Madness-style tournament of champion smiles. The 25-year-old reality TV star bested the competition to take the title for this year.
"I love it — I'm really excited!" Kristin said when she received the news from Dear Doctor. "Winning this contest is such a great surprise."
Kristin added that she believes her beautiful smile reflects her attention to routine oral hygiene, the removal of two impacted wisdom teeth, and several years of orthodontic treatment.
"I had braces growing up and pretty much every contraption that you can have around braces," she said.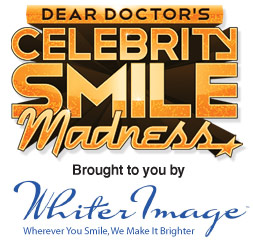 In fact, Kristin still has an orthodontic retainer bonded to the back of her bottom teeth.
"I've had it in since I got my braces off in eighth grade," she said. "I don't even notice it anymore, so that's why I just kept it in."
Kristin's orthodontic treatment began in sixth grade when she was fitted with a device called a palatal expander, which is used to guide upper jaw growth in younger patients.
"I had the 'spaghetti catcher,' which is what everyone used to call it," she recollected.
Many children who have crowded teeth, as Kristin did, are treated with a palatal expander (the aforementioned "spaghetti catcher"), which actually widens the upper jaw to make room for all of the permanent teeth that will eventually grow in. Of course, since the expander fits against the roof of the mouth, it can trap food and must be cleaned conscientiously. (Read more on palatal expanders)
Kristin had four braces put on her front teeth for about six months, a technique often used along with an expander to shorten overall treatment time, and then a full set of braces for another year.
When she was done, the results were spectacular.
"Thank goodness, since my parents spent all that money for dental work!" she joked.
Like many pregnant women, Kristin found that her gums became inflamed and prone to bleeding — a result of hormonal changes.
Kristin's sense of humor was evident throughout her interview with Dear Doctor, which took place shortly before she gave birth to her son, Camden Jack Cutler, in August. She noted that her pregnancy was affecting her oral health in one unmistakable way:
"Every time I floss, my sink looks like I murdered somebody!" she exclaimed.
Like many pregnant women, Kristin found that her gums became inflamed and prone to bleeding — a result of hormonal changes that actually foster the growth of oral bacteria not normally present. This condition, known as pregnancy gingivitis ("gingiva" – gum tissue; "itis" – inflammation of) usually clears up after the woman gives birth, though it does make brushing and flossing even more important during pregnancy. Professional dental cleanings are also advised.
So does Kristin want Camden to grow up to be a football player like his dad, Chicago Bears quarterback Jay Cutler?
"No, because it's so dangerous!" she answered without hesitation. "It's hard enough watching Jay get hit, let alone your kid."
Kristin said Jay, her fiancé, would also have concerns. "He definitely would be worried, although I think that if [Camden] wanted to play football, I don't think Jay would stop him."
Though parenthood is still new to the couple, Kristin can already tell what kind of father Jay will be. "He's going to be a great dad — he's so cute with kids!" she gushed. "He's just so attentive, which I think is really important."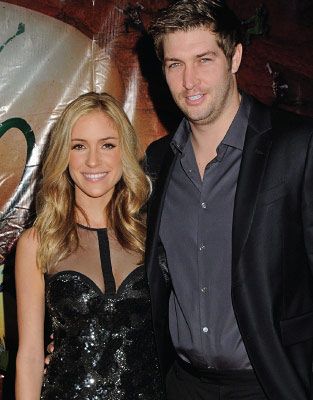 Kristin Cavallari and fiancé, Chicago Bears quarterback Jay Cutler, recently became the proud parents of a son, Camden Jack Cutler.
Jay has had a lot of opportunity to interact with kids as part of his Jay Cutler Foundation, which funds summer camp for diabetic kids and contributes to other diabetes-related causes. Jay himself was diagnosed with type I diabetes several years ago, which means he has to be extra vigilant about his own oral health. Gum disease can lead to sugar-control issues in people with diabetes, for example.
"He stays on top of that," Kristin noted. "He sees the dentist regularly and makes sure to brush and floss and all that good stuff."
Kristin has become involved with the Jay Cutler Foundation, and also works with OneKid OneWorld, a charity that benefits kids in need around the world. Last year she traveled to Kenya with the group to bring school supplies to children there.
"That was such an incredible experience — it really opens your eyes and makes you appreciate everything you have," Kristin recalled. "These kids are so happy and yet they don't have anything. I think there's something to be said about that."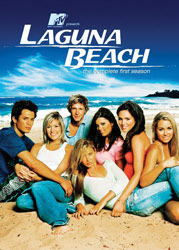 As fans of MTV's Laguna Beach: The Real Orange County well know, Kristin grew up having quite a lot. The Colorado native settled in Chicago with her mother and then Southern California with her father, a real estate developer. When MTV producers showed up at Laguna Beach High School wanting to create a reality show around Kristin (then a junior) and her friends, her parents were divided as to whether this would be a good thing for their teenage daughter.
"My dad thought it would be a great opportunity for me," Kristin remembered. "At the time I was living with my dad, so that was the route that I went down. My mom was worried that they would take advantage of us or exploit us, which is completely understandable — I was only 16 when they came."
So who turned out to be right? Apparently both.
"Looking back now, I definitely don't regret it but they did do some things that were pretty harmful in a lot of ways," she said. "They came in and sort of manipulated relationships and friendships and would put things in our heads. When you're so young and so vulnerable like that, it's difficult — you're in high school, you have enough to worry about already and then to edit you a certain way on TV just makes things that much harder."
Kristin summed up the experience this way: "I don't regret anything. The way I look at it, everything that happens in your life makes you who you are. But that's not to say that I didn't go through some hard times with it."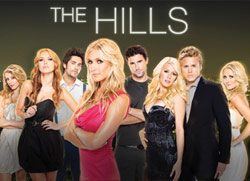 After graduating from high school — and two seasons of Laguna Beach — Kristin moved to Hollywood, eventually joining the cast of The Hills, a Laguna Beach spin-off.
"I became more aware of health and appearance just by being in Hollywood," Kristin said. "It's just part of the culture there. It puts a lot of pressure on you but I'm lucky — for whatever reason, I never let it get to me too much. I learned how to eat better and started working out more, but I was never unhealthy about it, which I'm actually pretty proud of."
Kristin credits her friends and family with keeping her grounded.
"It's easy to get wrapped up in looks and everything, but I have a great family and friends who don't care too much about that stuff, which is good, so I've remained normal," she said.
So what are some of this health-conscious new mom's favorite foods?
"I love just eating a big salad for lunch," Kristin said. "I love veggies — good carbs like sweet potatoes and brown rice, and then I love fish, chicken and just lean meat. My dad's a pretty big health nut, so I get a lot of it from him."
Even Kristin's two pregnancy cravings were healthy: strawberries and cherries!
"I just maintained my normal, healthy lifestyle," Kristin said. "I enjoyed my pregnancy. I didn't have any morning sickness. I actually enjoyed it."
Camden wasn't the only accomplishment Kristen unveiled in August, though he was certainly the major one. That month she also previewed a collection of shoes she designed for the label Chinese Laundry. Kristin's shoes will hit stores in December, shortly before a line of jewelry she designed for Pascal Mouawad's Glamhouse comes out in February 2013.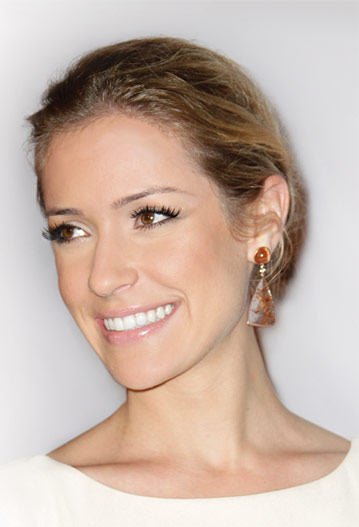 "My shoes and my jewelry are both going to be affordable," the newly minted designer said. "I think that's important for women to know — you don't have to spend a ton of money to feel better about yourself."
Kristin has no immediate plans to step in front of the camera again, though you might catch a glimpse of her on TV cheering for the Bears this season. Chicago, after all, is now this consummate California girl's home once again.
"My mom is here and that whole side of my family, so that helps make it feel like home," she said.
In fact, that Chicago side of the family had a lot to do with how Kristin and Jay got together.
"I was filming The Hills three years ago. A [Bears-affiliated] publicist contacted my publicist and said, 'Jay Cutler wants to take you out, he wants to fly you to Chicago.'" Apparently the footballer was a fan from Kristin's Laguna Beach days. "Because I was in the middle of filming The Hills, I just thought, oh what's the point, I'm not going to go to Chicago and meet somebody and have a long-distance relationship, so I passed on it."
Flash forward one year: Kristin is visiting her mom and cousin in Chicago, and the three women are going to a pre-season game. "My cousin thought I was crazy for not going out with him," Kristin said, "so I thought, all right, I'll do my cousin a favor and see if we can meet him after the game."
The group waited in the Bears' family room after the game for Kristin's would-be suitor.
"My cousin was so excited and I thought, this will be great for my cousin," Kristin said. "Well, in walks Jay and he was so cute and such a gentleman and just such a great guy." Kristin remembers feeling some butterflies at that point. The rest, as they say, is history. Or at the very least, a perfect Hollywood ending!