Lori Loughlin
Actress Lori Loughlin talks about her family, her 40-year career, and how she keeps her smile camera-ready.
You may know her best as Rebecca Donaldson on the long-running sitcom Full House—but for the past four decades, Lori Loughlin has brought her wholesome beauty and sparkling smile to over 60 TV and movie roles. Currently starring in Garage Sale Mystery on Hallmark Movies & Mysteries, she is also playing a main role in the Hallmark Channel's When Calls the Heart, and making a handful of appearances on Netflix's Fuller House. The unstoppable 53-year-old actor and producer took a break from her hectic schedule to talk with Dear Doctor magazine about her career, her family and her oral health.
We asked Lori how she keeps her smile camera-ready in a business where picture-perfect teeth abound and cosmetic dentistry is the norm. Surprisingly, Lori told us the only cosmetic dental treatment she has had is tooth whitening. About ten years ago, she told us, she visited her dentist for in-office treatments. Later, she had dental trays made up to whiten her teeth at home. "I thought the results were actually really good," she said. To keep her smile looking bright, she uses over-the-counter tooth whitening strips for occasional touch-ups.
Although Lori never had braces herself, she took both of her daughters (now teens) to an orthodontist for treatment. Lori told us that her older daughter's teeth were "a little crowded in the front. Now she has a beautiful smile; she really does." With her younger daughter, the orthodontist said that braces could take her teeth from "fine" to "perfect"—so Lori said, "Okay, let's make them perfect."
It's clear that Lori applies the same commitment to her physical and oral health that she brings to her on-camera career. She is dedicated to good oral hygiene, which she maintains by using an electric toothbrush, flossing regularly and going for professional dental cleanings three times per year instead of the more customary biannual visits. Lori's dentist told her that she is prone to plaque buildup, "so I want to stay on top of that," she told us.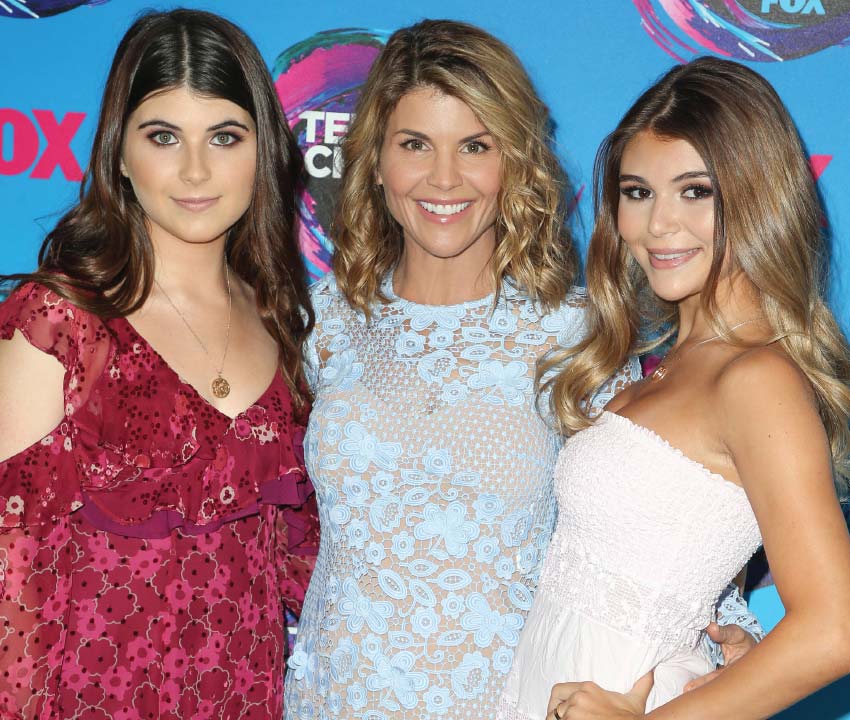 Lori shared the spotlight with her teenage daughters at a 2017 awards event.
Photo Credit: PRPhotos.com
As for overall health and fitness, Lori enjoys golf and takes classes in dance, fitness, yoga and Pilates. "I feel better when I'm working out," she said, "so I try to do something every day." When it comes to food choices at home, "I think my motto in life is 'Everything in moderation.'" She told Dear Doctor, "My girls are now teenagers who are health conscious, so in our pantry you won't see a lot of cookies or cake or anything. But that's not because of me," she asserted. "It's because they're now making different choices."
While some in Hollywood say they got into the business accidentally, that isn't the case with Lori. Ever since she was five years old, she knew she wanted a career in show business. "I would always say I wanted to be an actress, but my family wasn't in the entertainment industry," she told us. "At first my mom thought, 'Oh, she'll outgrow this.' You know, kids want to be a million things: firefighter, nurse, teacher, doctor, lawyer, whatever. But I was pretty persistent."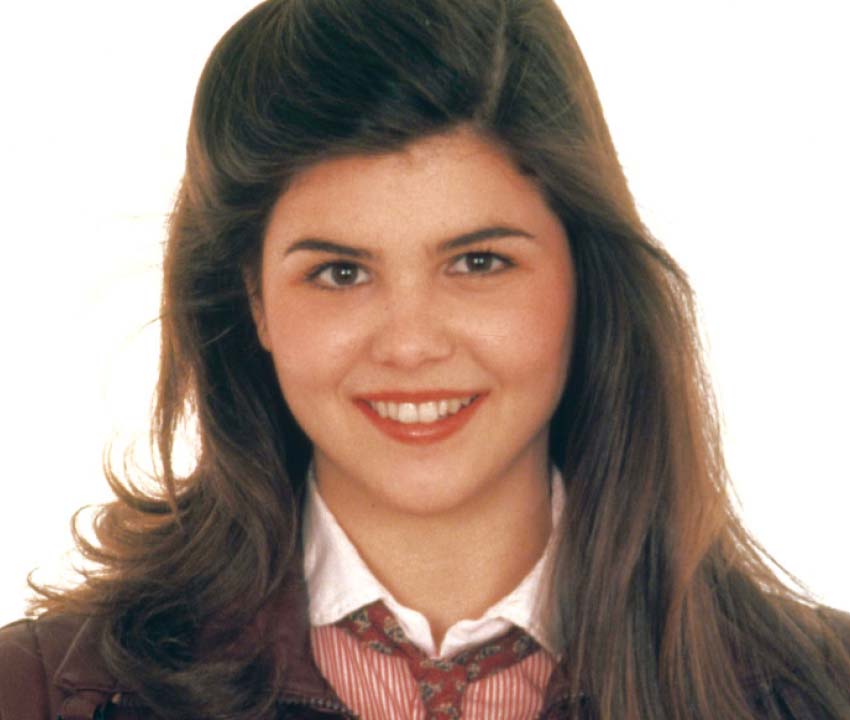 Lori launched her modeling career as a preteen.
Photo: ©Supplied by Globe Photos, Inc./Globe Photos/Zumapress.com
Her first break came when she was signed to a modeling agency as a preteen. From there, she landed work in commercials, which in turn led to a part on the daytime soap opera The Edge of Night when she was just 15. Lori learned her craft without any in-depth formal training, "Doing the soap, honestly, day in and day out and having to learn all that dialogue, it really was the best kind of training. I was working with all these wonderful actors. Most were New York theater actors who were doing Broadway or Off-Broadway shows at night." She added, "They were so willing to take me under their wing and teach me and show me and guide me. And so I always say I have a little bit of everybody's training—I have a mish-mash of it all."
Lori also credits her parents for helping her keep her priorities straight. "They were proud and supportive, yet always concerned more about my emotional well-being and who I was as a person—and, overall, my happiness." But they were also willing to set limits. For example, when Lori was a young model, her father told her that if her grades slipped, he'd yank her right out of her budding career. "All he was trying to say to me was keep your feet on the ground and don't let your grades slide. He didn't want me to forgo my education. I think it was all really good and kept me on the straight and narrow. I guess he didn't want me to get a big head!"
Lori's profile as an actress rose during her 1988-1995 tenure on Full House as "Aunt Becky," the girlfriend-turned-wife of Jesse Katsopolis, played by John Stamos. Fans made it clear that they hoped she and Stamos would be a couple in real life as well, but she was married through nearly the entire run of the show, and Stamos had a girlfriend the other portion. Now with Fuller House airing on Netflix (and with Full House having aired in syndication for more years than its original run), fans are once again bringing up the question of a real-life match between the two. However, she told Dear Doctor, "I think a lot of people realize I'm 20 years deep into a marriage and it's probably never going to happen! And John has a beautiful, beautiful girlfriend and they're very happy—but we're good friends."
Lori and her husband Mossimo Giannulli, fashion designer and creator of the Mossimo clothing line, manage to have a normal family life in star-studded Los Angeles despite their celebrity status. "We were raised very similar, very grounded. And the way we were raised is the way we try to raise our girls," she said. "We try to keep it as simple and as normal as possible growing up in L.A. I make dinner, we clean up the kitchen, they do their homework, we sit down as a family and have dinner together. We've always done that since they were little."
This down-to-earth quality is reflected in the characters she plays. As consignment shop owner Jennifer Shannon in the Garage Sale Mystery movies, airing since 2013, Lori solves murder cases and finds herself in harrowing situations, all while connecting with viewers as someone who is very relatable. Speaking about her character in the show, she said, "You see where I work, you know who my best friend is, you meet my family, my kids, my husband. I like that it's really rich with all these different colors in addition to the mystery."
The family-friendly programming on the Hallmark Channel and Hallmark Movies and Mysteries suits Lori, who is a strong believer in "family and family time." Her first chance at a major screen role came when she was offered the lead in a 1980 film—but when she found out there would be more nudity than she was comfortable with, she turned it down. The starring role in that film, The Blue Lagoon, then went to Brooke Shields.
But losing that role didn't stop her. Just a year later, in 1981, Lori was voted "Most Likely to Succeed" by her Happague, N.Y. high school classmates. Since then, her naturally appealing smile has graced numerous films and dozens of TV shows—and through it all, she has been able to find quality time to spend with her family. Who wouldn't call that a success?