Taylor Hicks
The American Idol talks about losing teeth, gaining fans and the biggest secret he ever kept
More than a decade before Taylor Hicks became a household name as the Season 5 winner of American Idol, he was a hometown star of a different kind. On the high school basketball courts of Birmingham, Alabama, the skillful shooter was a sight to behold — especially the night his two front teeth came flying out of his mouth during a roughly contested playoff game!
"It was just one of those collisions that happen in sports," Taylor, now 37, recently told Dear Doctor. "I never wore a mouthguard in basketball. Obviously I should have."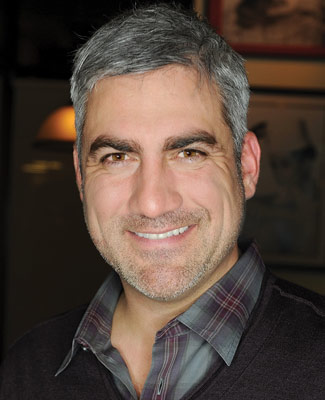 Photo by Denise Truscello
It looked like the young hoopster was finished for the night. But as Idol judge Simon Cowell learned along with the rest of America, it is a mistake to count Taylor Hicks out. Down from the stands rushed Taylor's father Brad — as luck would have it, a dentist. Brad helped get his son's bleeding under control (not for the first time, according to Taylor) and he was soon back in the game.
"Growing up a dentist's son, my threshold for pain was probably greater than the average kid," Taylor joked. "I remember being outside playing in the yard, getting a cut that needed a stitch or two, and Dad would do it on the kitchen table after the backyard football game."
Shortly after the accident, Taylor received two dental implants that are in his mouth to this day. Dental implants are small titanium posts that serve the same purpose as natural tooth roots. Each implant is placed in the jawbone beneath the gum line and then topped with a lifelike dental crown to create an attractive smile.
"Everyone wants to have a great smile," Taylor said. "In my business, it's one of the most important things. A lot of what I do is smiling and having fun, being in front of the camera and taking pictures."
To make sure his natural teeth are always as bright as they can be (and continue to match the whiteness of the dental crowns attached to his implants), Taylor opts for occasional professional whitening treatments at the dental office.
"I think that's important," he said. "In entertainment, a big, pearly white smile makes a difference."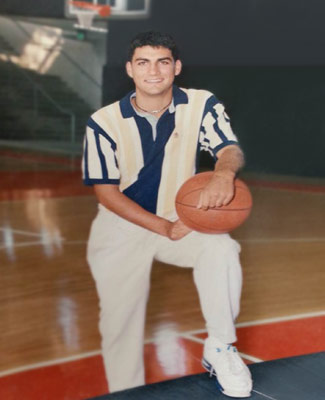 Taylor jokes that the basketball accident made him rethink a sports career. "After that night, it was music or bust," he said. But the truth is, by then he already had a different plan — and a big secret to go with it. Though his parents didn't know it, Taylor was already playing harmonica in bars that he wasn't legally old enough to step foot in. His underage status was camouflaged by his prematurely graying hair, and he didn't want his parents to blow his cover.
"I would finish a high school basketball game and then go play with the local blues band," Taylor said. "I was kind of pulling double duty when I was in high school. I wanted to get a head start on everybody because I knew that this was where the journey was taking me."
As Taylor's act grew more popular, he knew it was only a matter of time before his father and stepmother would find out.
"I think some of their friends actually came and saw the band," Taylor recalled, "and they said [to my parents], 'you should come and check out this band — and this kid who plays harmonica is really good.' They ended up at one of the gigs, and I guess the cat was out of the bag."
Taylor said his parents handled the revelation pretty well, though his dad told him he would probably do just as well to bet his future on winning the lottery. "He was excited about the talent, but he comes from a very practical place, as I believe all folks in medicine do," Taylor said.
Yet Taylor's parents really would have had no chance of dissuading him at that point. "It was a vision; there was nothing that could stand in the way of that," Taylor said. "It was very clear in my head and I was very focused on the idea of being successful and knowing that it would hopefully happen one day."
It all started with Ray Charles. When Taylor was about 8-years-old, he became completely captivated by the music of the pioneering soul man. A fascination with Otis Redding followed. "I studied not only the music but also the visual approach some of these artists had," Taylor said. His desire to emulate his idols felt almost like a kind of infection. "It's a disease, in a really great way," he said.
Taylor's musical taste was perhaps a little out of step with his elementary school peers, but definitely in tune with the emotions stirred by the breakup of his parents' marriage, which was happening at that time. Soon he was teaching himself instruments one by one, starting with the harmonica. He developed a facility with guitar and keyboards as well. "Once you start teaching yourself instruments, you realize that there's a higher power that has a plan for you," Taylor said. Considering the unlikely circumstances that led to his big break on American Idol, it's hard not to agree.
One day in August, 2005, Taylor found himself on line in Las Vegas to audition for American Idol — yet just hours before, he had no idea those tryouts were taking place. In fact, he wasn't even in Las Vegas, and had no plans to go there. Instead, he was one of the many tourists fleeing New Orleans in advance of Hurricane Katrina. But while riding in a cab on the way out of town, he got a call from the airline saying his flight home to Alabama had been canceled. They offered him a one-way ticket anywhere else.
"I decided the one place to go with a free ticket was Las Vegas," he said. "So I went to Vegas on a whim." He arrived at midnight and about an hour later, his brother called to tell him that Vegas was where the auditions for the upcoming season of American Idol were happening. He urged Taylor to rush over then and there, and get in line for the tryouts. "That's how I caught my break," Taylor said. "I like to think you have to have your ducks in a row upstairs as much as you have to have 'em in a row downstairs for all that to happen."
Winning the competition in May of 2006 was his childhood dream come to life. "I walked out of my apartment and it was almost like time stood still," Taylor recalled. "I never went back to it. My parents packed it up and then I was off and running."
The newly crowned American Idol released his first single, "Do I Make You Proud," just three weeks after his victory. It debuted at No. 1 on Billboard's Hot 100 Singles. A self-titled album followed; it charted at No. 2 and went platinum. In 2008, he joined the Broadway cast of Grease and went on the show's national tour the following year.
These days, you can find him most nights where his rise to stardom began: in Las Vegas, performing at the Paris Hotel & Casino.
"I love performing," Taylor said. "My forte is entertaining people live." He is also putting the finishing touches on his first country album, due out this year. His goal right now is very simple: "to entertain as many people as possible."
If music is a disease, Taylor Hicks has no desire to be cured.