A Trip to the Dentist for Martha Stewart's Horse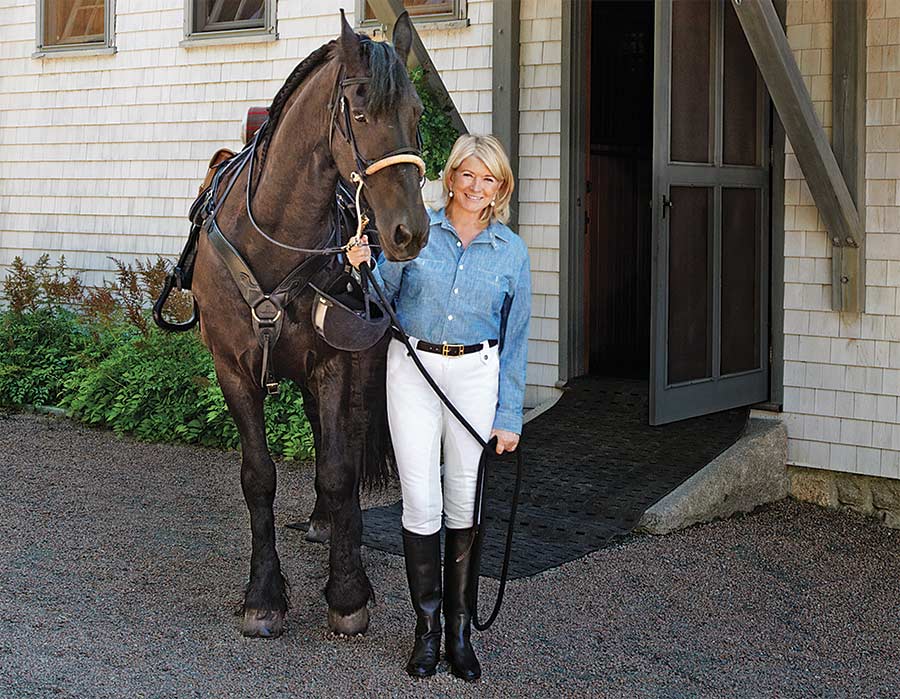 Reprinted from the book Living the Good Long Life. Copyright © 2013 by Martha Stewart Living Omnimedia, Inc. Published by Clarkson Potter/Publishers, a division of Random House, Inc.
The attention to detail Martha Stewart lavishes on everything in her life extends to her farm animals as well. Twice each year, her five Friesian horses receive dental checkups. During these visits, special files called "floats" are used to smooth and shape the horses' molars so that they fit together properly. "These visits are necessary," she explained, "because unlike human teeth, equine teeth are constantly growing." During the most recent dental checkup, a problem was detected in a horse named Rutger: He had a badly cracked molar that was filling with food debris, creating the perfect conditions for an infection. Martha was told the tooth would have to come out. She had Rutger transported to a nearby equine rehab center, where a team of specialists sedated and anesthetized him, extracted his tooth, and flushed the nearby sinus cavity in case any bacteria had accumulated there.
A plug made of putty-like dental impression material was inserted into the empty space to protect the area during healing. Rutger, who was awake throughout the procedure, did not appear to experience any pain and recuperated nicely.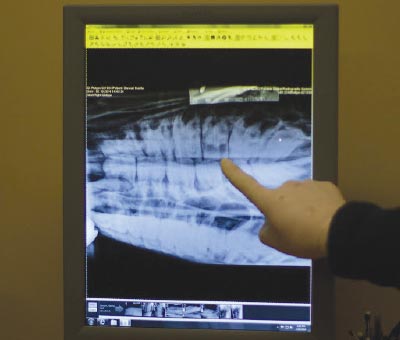 An x-ray image helps Rutger's vet pinpoint the problem.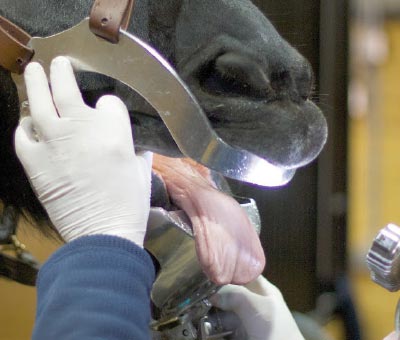 A device called a speculum keeps Rutger's mouth open during the procedure.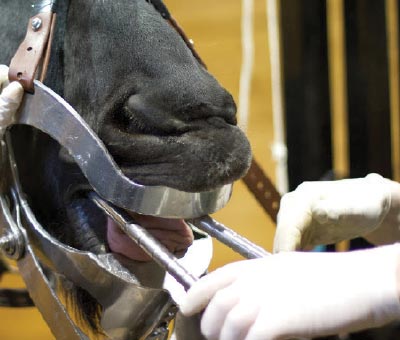 The hopeless tooth is removed.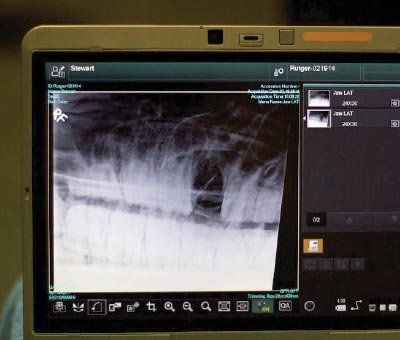 A second x-ray exam verifies that it was a clean pull; no tooth fragments remain.
You can see a complete slideshow of Ruger's oral surgery at
TheMarthaBlog.com
.