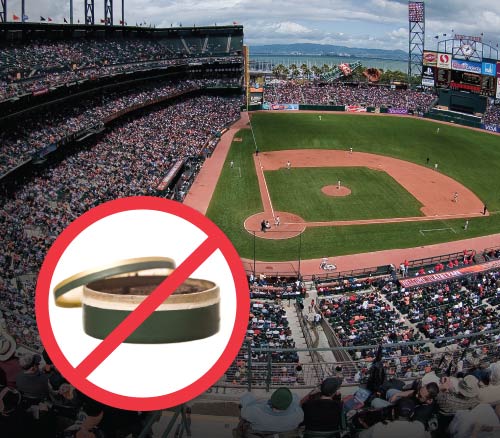 The San Francisco Giants will become the first Major League Baseball team to ban chewing tobacco in its home stadium. However, the credit for this health-promoting measure is not due to the team, the league or even MLB. Instead, it's the result of a prohibition against smokeless tobacco use in public sports venues passed unanimously by the City of San Francisco's Board of Supervisors, and signed into law by the city's mayor. The ban takes effect Jan. 1, 2016.
It has long been recognized that kids not only look up to their sports heroes, they seek to emulate them — whether it's wearing the same jersey or adopting the same unhealthy behavior. Just recently, a University of California San Francisco study found that "Professional and college athletes provide a powerful model for boys and young men to use smokeless tobacco by legitimizing chewing and dipping as an integral part of being a successful athlete, and the high levels of smokeless tobacco use observed in the college and professional ranks are mirrored among adolescent athletes." According to the 2015 study, adolescents who participate in high school sports are as much as 60% more likely to use smokeless tobacco than non-athletes.
Meanwhile, smokeless tobacco use "substantially increases the risk of oral and pancreatic cancer, gum disease, nicotine addiction, and initiation of cigarette smoking among adolescents," the study said.
"San Francisco will send a simple and strong message," declared Board of Supervisors member Mark Farrell, who sponsored the ban — which applies to spectators as well as players. "Tobacco use in sports will no longer harm our youth, our health."
The new law was championed by the Campaign for Tobacco-Free Kids, a consumer advocacy group based in Washington, D.C. Matthew L. Myers, the group's president, applauded San Francisco's action.
"The home of the World Champion Giants has set an example that all of Major League Baseball and the rest of the country should quickly follow." He said. "Our national pastime should have nothing to do with promoting a deadly and addictive product."