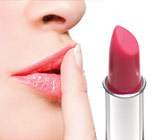 Trying to prepare for the big "I do" kiss? Here are some suggestions for the most perfectly kissable lips your groom will always remember:
Are your lips chapped?
The last thing a bride wants on her wedding day is chapped, dry lips. Consider using a lip exfoliant product every night followed by a lip hydrator to get the results that you want. This method can work for the groom as well! Practice kissing together for the big day.
Are you using the right shade of lipstick?
A professional make-up artist is probably a good idea for the big day. Here are a few hints: Orange toned lipsticks are known for bringing out the yellow in your teeth, so stay away from orange. Try using a lipstick with pink or red tones which will bring out the white in your teeth and accentuate your smile.
Be sure to compliment your dress!
Choosing the right shade of lipstick to compliment the undertone of your dress can be tricky. Try and experiment with a few different shades of lipstick so that you can choose which shade best suits you on your wedding day.