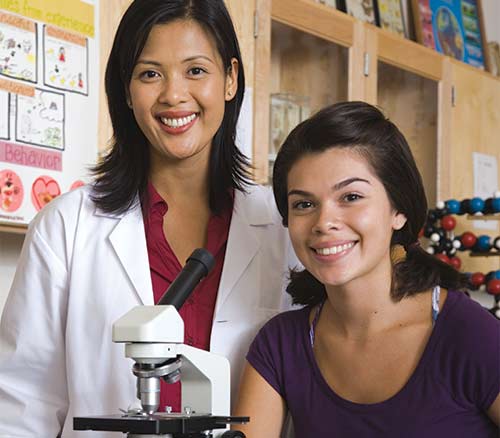 Interested in becoming a dentist? The American Dental Association recommends the following steps for high school students who may be considering a career in dentistry:
Get a broad exposure to science and math while in high school — enroll in college preparatory classes in biology, algebra and chemistry.
Continue taking natural science courses in college such as general biology, organic and inorganic chemistry, and physics.
Ask to volunteer or job-shadow at your family dentist's office, orthodontist's office and pediatric dentist's office.
A college undergraduate degree is recommended as preparation for dental school.
College students interested in a dental career take the Dental Admission Test (DAT) a year before applying to dental school. Individual dental schools sometimes have other requirements, such as a personal interview.
Once admitted, dental students spend four years earning their Doctor of Dental Surgery (DDS) or Doctor of Dental Medicine (DMD) degree — which are different in name only. Typically, the first and second years focus on classroom and laboratory instruction in basic health sciences, along with the principles of oral diagnosis and treatment. In the third and fourth years, students treat patients under the supervision of licensed dental faculty at school and in a variety of settings, such as community clinics, hospitals and outpatient clinics.
Learn more about what steps to take by reading
Career in Dentistry
.