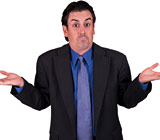 Attention all men! It has come to our attention that you are less likely than women to take care of your overall health and seem even less concerned about the state of your oral health. You tend to put off visits to the dentist for long periods of time and make an appointment only when a dental problem arises!
Considering the fact that men are more likely to suffer a heart attack combined with the growing research pointing to a link between periodontal disease and heart disease, you men should definitely become more diligent about maintaining good oral health. Going hand in hand with heart disease is the increased amount of heart and blood pressure medication that you will most likely need to take, which in turn can cause dry mouth. Decreased saliva production and dry mouth can then increase your risk for tooth decay.
If you throw in a tobacco habit, the risk for periodontal disease and oral cancer increases. Older Men are affected by oral cancer at twice the rate of women.
While it is just as important for women to exercise and participate in athletic activities, men are more likely to pick "contact" sports like football, dirt biking, soccer, basketball, baseball and even taking a spin on a motorcycle, which have a greater risk for trauma to the mouth and teeth.
So guys, wise up, get smart and call for a dental appointment. Then grab a helmet or a mouth guard and go exercise. It will strengthen your heart, lower your need for medication and improve your overall health.
For a long time of claiming to be the "tougher" sex, it's time for you to become tough about maintaining good oral and general health. Linked together, taking care of your oral health will increase your chances of maintaining good overall health.